World Creativity & Innovation Week with The Odyssey School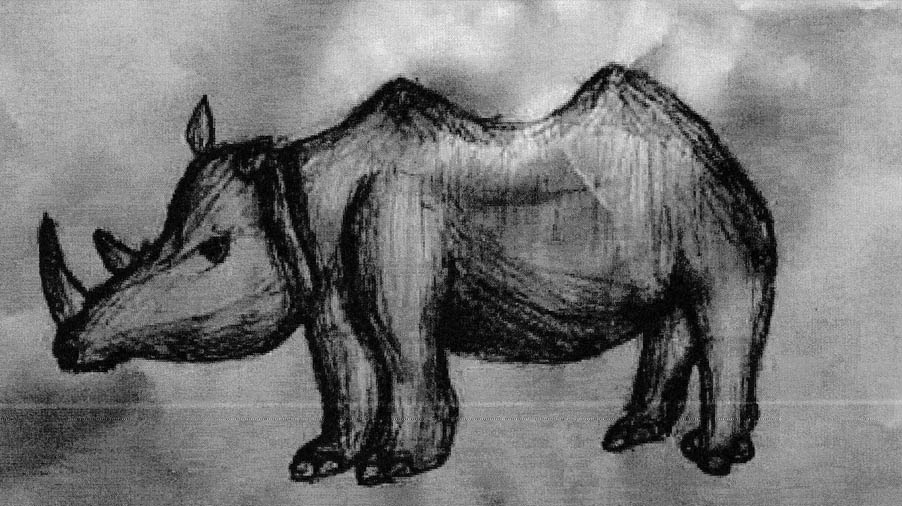 Located in the heart of the Greenspring Valley in Baltimore County, The Odyssey School is a unique, independent institution that specialises in the needs of dyslexic children and children with other learning-related difficulties.
Back in April, as part of the school's World Creativity & Innovation Day/Week, students, teachers and talented guests participated in special events, lessons and workshops organised by the school to understand and learn how creativity and innovation can be woven throughout all aspects of life, positively and beneficially.
Kate McElderry, an incredible and passionate teacher at The Odyssey School who had followed Mark's work for some time, reached out to him to see if he would like to participate in their school activities. As Mark is an ambassador of Dyslexia Scotland and a huge advocate of learning art and design at school – subjects that help people with dyslexia learn - he was more than honoured to be invited to talk at the school's assembly via Zoom.
As part of Mark's talk with the school, he explained the design and casting processes behind his famous bronze sculptures and beautiful tables, and also delved into his own experiences with dyslexia and how it has impacted his life from childhood to adulthood.
After the #WCID (World Creativity and Innovation Day/Week) celebrations came to a close, we took a moment to speak to Kate and ask her some questions about her thoughts on the celebrations and Mark's participation. Here is what she very kindly had to say…
1. Why did you think Mark would be the perfect candidate to speak at the school assembly?
From listening to Mark speak on Neurodiverse Stories, I knew that he would be the perfect guest for an all-school assembly honouring the World Creativity and Innovation Day at our school.
#WCID or World Creativity and Innovation Day/Week was designated by the United Nations and honours the role that creativity plays in all facets of life from the arts to problem-solving; especially in regards to some of the world's most pressing issues. Mark is a very skilled and talented artist but is also a creative problem-solver. It was interesting and worthwhile for students to explore the various angles in which Mark exemplifies creativity and innovation during the assembly and workshop. For example,
Mark takes an ancient form of art (often associated or reserved only for museums) and makes it functional for the home or public spaces where pieces can be experienced.
He blends representational art--the finely rendered sculptures of animals and technology with an abstract, modern twist; a glass tabletop.
Moreover, Mark uses his art to help important causes such as dyslexia awareness and environmental conservation.
In short, Mark demonstrates exactly what #WCID is about, using creativity and innovation skills for the greater good. Additionally, Mark has a story; his life journey and he tells it so well. The Odyssey School, a research-based institution for children with dyslexia, is also about personal stories and the journey. We teach and celebrate those with neurodiverse learning profiles, recognising that each student's learning is their own personal journey; an odyssey. This explains our school name and the many references we make to this at our unique and embracing institution.
2. What did you think of Mark's talk?
Mark's speech was superb and incredibly well-received. (For the rest of the week, I received countless thanks on his behalf!) What stands out is that Mark told his story; the challenges relating to dyslexia in how it was misunderstood and perceived in school, but also explained how he persevered and triumphed to achieve all that he has. He did this by drawing upon his personal, creative strengths; art and innovation. At a school that emphasizes the tailoring of curriculum to play off of students' strengths, Mark's story is both interesting and validating alike.
3. Did Mark's talk inspire the children?
Mark's talk and authentic life are truly inspiring for all ages! As a school that celebrates an entrepreneurial spirit, the arts, innovative thinking, honesty, kindness, respect, and hard work, Mark was the perfect person to help jump-start a week's worth of activities celebrating creativity, including a workshop featuring his sculptures.
Mark imparted wonderfully positive messages in our assembly, stating that art matters. To borrow from Mark's own words, "Art can make a difference in the world." Through his generous spirit and work, Mark shows that it certainly can! In turn, some of the students wrote letters of thanks and decided to make drawings of their favourite pieces of Mark's. One also submitted a future idea for him, including a bronze giraffe sculpture with the glass tabletop. The students' words say it all. Mark's beautiful artwork and life journey make a positive difference! We are so grateful for his time and inspiration.
It's no surprise that Mark thoroughly enjoyed his time participating with the teachers and children at The Odyssey School as his lifelong ambition to spread as much awareness as possible on the benefits of supporting creativity and art in schools, particularly with people who have dyslexia.
We asked Mark about his experience with The Odyssey School here is what he had to say…
I feel very humbled to have been a part of this experience – it's been truly amazing. The headteacher thanked me personally and the children have all drawn me so many lovely pictures and written notes. I must say a huge thank you to them for putting in so much effort and time – I hope I've inspired at least one person from my talk.
It's clear to see that the children loved Mark's talk – here are their drawings after arriving at Mark's Ayrshire home, Ladybank House. Don't they look fantastic!
View all the children's letters here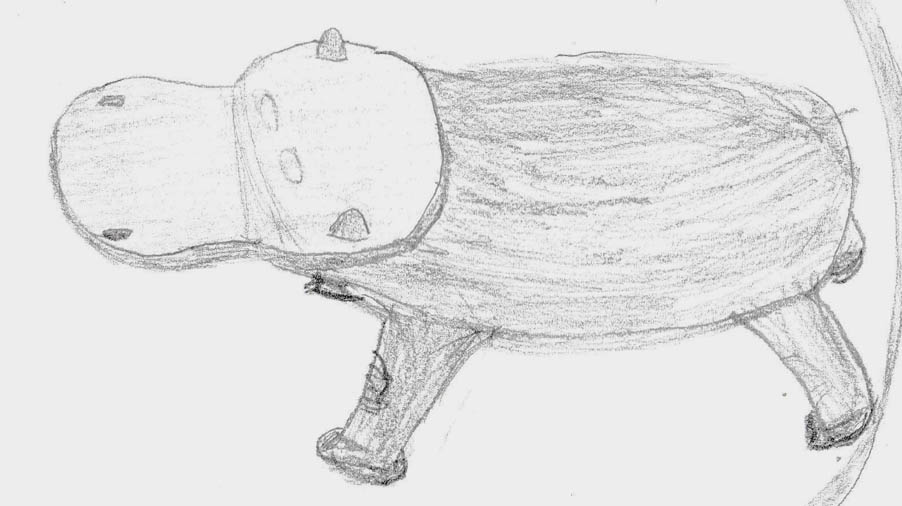 BACK TO NEWS